Introduction :
What is a Leather skiving machine ? when leather skiving, the edges are thinned until the specific thickness is desired. Unlike the separation, only the outer ends are flattened, not all the work parts. The outer ends become thinner towards the edge.
This simplifies the folding of the ends and stitches with other parts of the leather. Leather skiving can be done by a leather skiving machines, or by hand using a manual leather skiver. Traditional or modern versions are available.
What is leather skiving?
Leather skiving is the process of reduction of the edge thickness of the leather by removing excess layer from the meat side, so that it can be folded itself easily without thickening.
What is a Leather skiving machine?
Leather skiving machine is an electrified leather thinning machine. While other machines are generally operated manually, the electric leather skiving machine can produce very easy and quick results even on thicker leathers.
The actual reason behind it, the use of electrical power, and the building of heavy mechanical machines, They are very powerful and strong. Some leather skiving machines are non-electrical also, but they are doing well.
Types of leather skiving machines :
These skiving machines go with a few names, including bell knife skiving machine, or leather edge skiving machine. sometimes, they are bench top machine or table top machine, and rest on a solid surface. Some even come up with a special table that matches the tool.
The feature of a leather skiving machine :
In general, a leather skiving machine have blade options that create various results on the planned leather or materials materials. The form of a natural blade shapes include its own form, and straight form.
To make ensure the easy and even passing of the leather under the blades, some electric leather skiving machine have a good feed mechanism above and under the leather material. even helps to make perfect grip, particularly on thick and heavy leather.
Main parts of the leather skiving machines :
A leather skiving machine consists of different essential parts. In this portion, I am trying to inform you about the main parts of a bell knife leather skiving machines. In shortly, they are given below———–
Leather skiving guide.
Presser foot.
Foot pedal.
Sharpening stone.
Controlling unit.
Bottom feed roller.
Bell shaped knife with a protective guard.
The usage of a leather skiving machine :
Leather skiving machine performs superb in high volume production work like leather luggage, leather bags, leather shoes and boots. They also work on other items as a leather edge skiver.
How to take proper care and maintenance of a leather skiving machine :
With proper care and maintenance, a leather skiving machine can be used for many years. here are some necessary points given below for a bell knife skiving machine. Lets have a look at a glance ——
Make sure the shields are evenly linked in a balanced speed and position.
You have to clean all oil related metal parts and all extra things from the sliver machine minutely and properly.
The lever involving presser foot must always rise to protect wearing out from time to time.
Keep sharpen the blade of the skiving machine regularly.
Make sure the extra leather shavings don't clog inside the leather skiving machine.
What is a leather skiving knife?
A leather skiving knife is a leather servicing tool that generally has a steel blade installed on a wooden handle. The blade is rectangular and sharpened on 3 sides with angled ends. This offers diversified movement and firmly fixed the control when cutting different leather material.
What is a manual leather skiving tool or skiver?
A Leather hand skiving tool or skiver is well-known as a manual leather skiving tool or skiver, is operated by hand to remove thin layers of the leather material. They have a very sharp blade that is naturally flat, or a little curved. The skiver is drawn or painted across the leather, with the bottom pressure embed.
Flat bladed skiver will shave the leather in an equal way. curved blade skiver will shave more to the center of the blade, since it can cut the deepest into the leather material. curved blades action good to save a curved niche, or to control the cutting depth smoothly but taking advantage of a confined blade height towards the edge of the curved blade.
This skiving tool can also be used as a leather edge skiver, when worked intimately to the edge of material. Manual or hand leather skiving is fertile and fruitful, although it needs practice to produce compatible results. Because every pass is done manually, the skiving can produce unique and natural variations.
What is a leather table top or bench top skiving machines?
A leather table top or bench top skiving machine is table-seated or bench-seated upon leather thinning machines used to skive leather nicely and with balanced results. they have very good adjustable skiving heights also.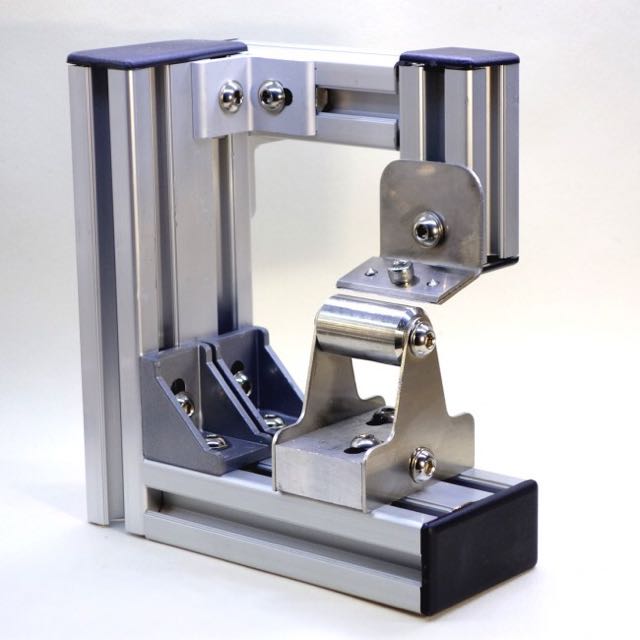 My guide :
If you are really thinking to invest some of the hard-earned money on a leather skiving machines for your factory or leather workshop, it is very important for you knowing about some general parts and common functions of this skiving machines. You should have a fair and clear concepts about your valuable leather skiving machines.
Final words :
Leather skiving machine reduces the thickness of the leather on the parts that produce the leather material upper according to the requirements of the leathers material.
Leather skiving machines comes in various sizes, adjustment, work-ability, prices, brands, or non- brands. It totally depends on skiving process and quality, which type of skiving machines you will need for your leather skiving?
I think this article will help you a lot to choose the best leather skiving machine as per your skiving needs.