Leather outfits like jackets, coats, trousers, skirts work best when fitted and placed correctly in an excellent way, which means you might need to get your leather outfit altered and fitted. Different types of leather alterations on leather garments will find the best and modern way to make leather garments altered as fitted perfectly as possible. I will describe leather alteration skills below.
Alteration sounds fantastic – we all know about it! Hopefully, in this article, you will be get informed about leather alterations and their specialty.
Key Things of Leather Alterations :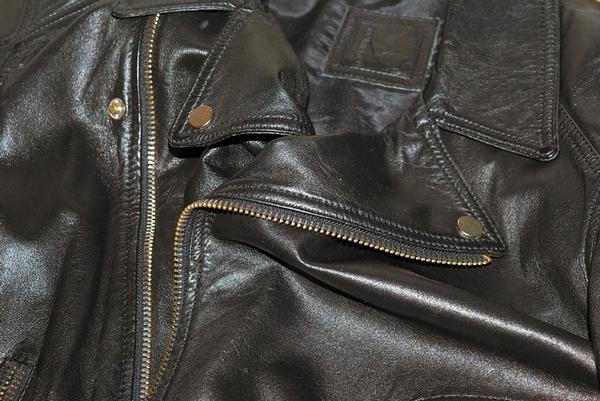 Find a skilled and experienced tailor :
Finding a great and experienced tailor is essential, but it is also necessary to find a convenient tailor to communicate with. It would be best to communicate openly with your tailor about how you want a suitably fitted jacket and how you want to see it. A skilled tailor is good in their crafts, but they are willing to make specific, meaningful conversations with you.
Give enough time to tailor :
It is important to remember that suppose that significant changes will not occur within one hour or two hours wherever you go for alterations for your leather jacket. It would help if you hoped to wait a few days, maybe even 10 to 20 days, for changes to finish. Mainly, it depends on the worker skills and the alternation procedure. Always remind it Good works take time, don't push or rush your tailor to finish it.
Always expensive :
Alterations to leather apparel are always more expensive than alterations to non-leather regular garments.
Is goat leather or suede jacket alteration challenging and costly? :
Several alterations are more difficult to solve than others. Like, action on goat leather or suede jackets is very challenging and costly. When you need to act on goat leather or suede leather alterations, you want to make sure you get the value of your money.
Leather Alteration Skills & Types :
Various and difficult types of alterations like experts and designer jackets like wedding jacket, and work on goat leather or suede leather trousers, skirts and gloves.
Any kind of stitching
Replace any panel in leather outfit.
Patch tears in leather outfit.
Polishing
Button fixes
Installations
Stain removal
Hemming shortening
Snaps ,rivets changing
Sleeve shortening
Saddle bag repair
Leather garments restorations
Alter on snake, sheep and lambskin garments.
The best ingredients and equipment will be used for these types of alterations. You just make sure you want professional and expert services.
Alterations Specialist In Canada And USA :
Leather alternation requires specialist skills. There are lots of expert leather alterations specialists throughout Canada and the USA. With the help of their knowledge and expertise needed to resolve the size and style to your specifications. They also work and alter leather jackets, coats, trousers, skirts, shoes, boots, handbags, gloves, and many more.
Conclusion :
Leather, the most trendy, stylish, fashionable, and most valuable apparel you have, is one thing you want to use for a more extended time. Though almost have specifications with standard sizes and measurements, leather clothing, particularly leather jackets, do not fit anybody.
For this reason, in this article, we want to try our best to give you leather alteration skills. Please read it more if you are benefited and share it with your family and friends.